~ Q & A ~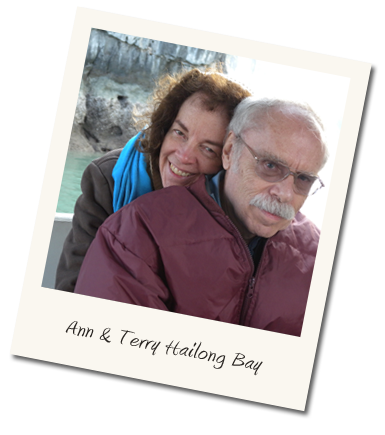 Ann's questions for Terry
Ann: One of my big unanswered questions, Terry, is this: After we had been best friends for four years, how'd you get the crazy idea you wanted me to be your girlfriend? Wasn't that kind of like wanting to kiss your sister. On the mouth?
Terry: You don't remember? It was the freckles—50 million of them popped out that spring. How could I resist?
Seriously? OK, here it is: My "adventures" with Sarah and Rachael brought me to my senses. Those were intense affairs, but not grounded in the deep friendship you and I had. I could talk to you. You listened. You cared. Besides, we shared these quirky senses of humor and a zest for out-of-the-blue adventures. (Plus you have a few other sterling assets, which I'd better not get into in this public forum.)
Ann: Why are you so willing to tell the world all our secrets? I'm still very squeamish about that. What would our parents say? What if our friends and family disown us?
Terry: How could you possibly ask me a question like that? After I blurted out every seamy nugget about Sarah and Rachel and me? On the other side of the coin, I must admit, I'm amazed that you finally agreed not to delete those deliciously intimate details about yourself that we include in the book; they demonstrate vividly what a complex, intriguing woman you are.
Beyond that, our story demonstrates how complicated love is. Our "courting years" were never a fairytale of happy forever-afters; they were fraught with pain and indecision and doubt. Telling the whole story meant we had to explore everything . . . including what we formerly held private.
Ann: So what's your next crazy idea going to be . . . or maybe I don't want to know?
Terry: At last, a simple question: I want us to take a boat down the Amazon, trek in the jungle, and sleep in a tree house atop the jungle canopy. Then go on to the Galapagos. Or Petra. And Zanzibar. Or stori about those fascinating nuggets from life among I-Kiribati and Solomon Islanders, or how climate change means death to societies living on coral atolls. Or tell the whole story of what happened in Center, Colorado. Or, who knows, maybe a butterfly will flutter by and—oh, there's one now—Quick, let's see where it goes!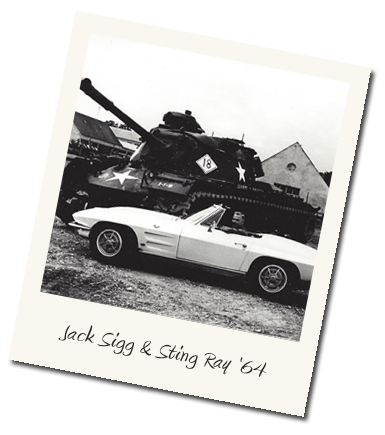 Terry's questions for Ann
Terry: OK, let's turn that first question around: I read your half of A Rendezvous to Remember and got to know Jack Sigg. Whatever made you decide to marry me instead of him?
Ann: Oooo. My hardest decision ever. You want a list? Here goes: #1: Your goofy sense of humor. #2: Your incisive mind, the way you put 2 and 2 together to come up with 5,729. Even today, I continue to marvel at—and learn from—your insight. #3: Your writing, especially your proposal letter. It still brings tears. #4: Your social conscience. #5: Your thirst for adventure. You want more details? Read the book.
Terry: So, what are you going to say when our daughter or our son asks, "Mom, did you . . . Did Dad really . . . And if so, why in the world did you put it into a book?"
Ann: I hope they don't ask! At the beginning of this project, I never imagined we'd include so much personal detail. The book started as a lark—to breathe life into those old memories, for our enjoyment, and later for our kids. But as we became reacquainted with who we were 50-plus years ago, I saw that coming of age is a life-long process in which we pursue, sometimes with tunnel vision, short-term goals with good intentions. In the process, we make mistakes. We hurt ourselves or others. We forgive, correct our errors, move on. In the end, if we're thoughtful, and persistent, and lucky, maybe we do some good for others. Omitting our mistakes—or our endearments—from this account would have meant telling less than half the story.
Terry: Those days of A Rendezvous to Remember include only the first three months of our fifty years of marriage. What do you think is our best experience?
Ann: Oh, my. Too many to capture in a single breath. These would be at the top of a long list: jousting with Center's Anglo establishment to improve education, health, and housing in the Chicano barrio; walking the beaches and skirting the bomb craters at Normandy and Guadalcanal; rafting through the Grand Canyon; building out a new classroom in Quetzaltenango; exploring ancient ruins at Tikal, Machu Picchu, and Angkor Wat. But also the irony of being guided through the Hanoi Hilton by a former NVA soldier, and coming face-to-face with a manikin outfitted in Everett Alvarez's flight suit – and to think that Everett, the longest held American POW in Vietnam, 8½ years, was your boss at the Peace Corps in Washington. And knowing through all these experiences that we've had each other—and later our two kids—to share the pain and multiply the joy, plus friends who have lasted a lifetime. And we're not done yet.
Sign Up for News Flashes
Please keep in touch! And to be notified as soon as Rendezvous to Remember comes out and to get other news from us, please sign up to the right. Our promise? We won't sell your address to anyone or clutter up your inbox with junk.