~ Bios ~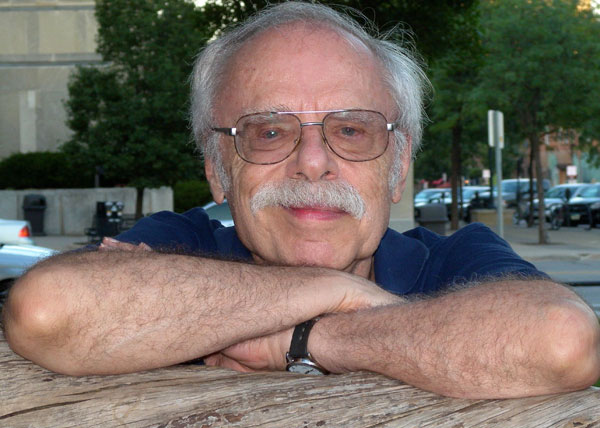 Meet Terry
In the early 1960s, Terry Marshall harnessed dynamite words to exhort, to inflame, to skewer, to instigate, to infuriate—and almost blew himself out of college. His words so incensed a powerful U.S. Senator and a University Regent that the University of Colorado nearly kicked him out.
But it wasn't all passion and vitriol, even in those youthful years.
He also commanded the power of words to entertain, to amuse, to entreat, to endear, to beguile, and eventually to persuade his best friend to forsake her avowed soul mate to marry him instead.
They moved into the barrio back home in Colorado, where he took on ethnic inequality, for which The Denver Post dubbed him "Rural Colorado's Hometown Revolutionary" (Zeke Scher in Empire Magazine).
Terry stirred the pot of discrimination and motivated locals to action: One neighbor bought the house they were renting so he could evict them; the Methodist church sent an emissary to ask them not to attend services any more; the American Legion invited Terry to speak, then kicked him out of the meeting before he began his talk.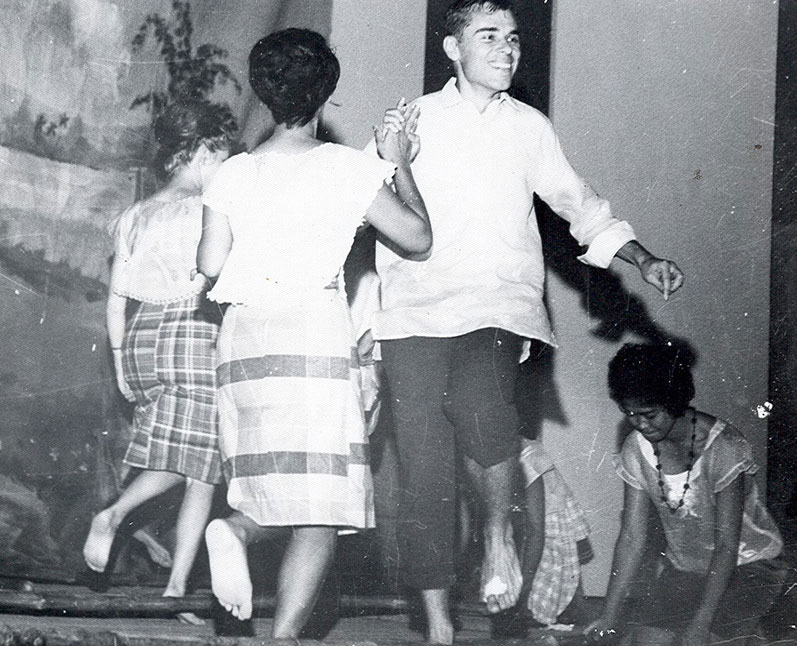 As his worldview matured and he accumulated a Master's and Ph.D., he marshaled sociological words to examine, analyze, understand, explain, and counter the societal forces that subjugated Mexican-Americans in his small Colorado town and limited their access to the life and liberties seemingly reserved for Anglos.
Along the way, he was a newspaper reporter and editor; Peace Corps Volunteer and later country director; Head Start Director, and, always, an activist.
Throughout, he has focused on bringing equity to marginalized people and maximizing their opportunities and potential.
In the 1990s, he deployed imaginative words to the world of fiction, where he has sought to illuminate, to inspire, to enlighten, and to foster empathy for oppressed – or forgotten – people around the world, by telling their stories.
His first novel was Soda Springs: Love, Sex, and Civil Rights, a coming of age tale that weaves love and sex into the previously untold story of the Mexican-American battle for civil rights in the 1960s. It confronts those topics your mother taught you to steer clear of in polite company: sex . . . religion . . . politics . . . and racial conflict.
His short stories highlight the unexpected twists and turns that transpire when men and women of different cultures collide.
His next novel (in progress), I-Matang, A Tale of Love, Diplomacy and Foreign Intrigue in the South Seas, invites readers into the lives of unforgettable characters on an emerging Pacific island nation: Kiribati, no more than a few flyspecks on the world globe, faces huge challenges to its economic, health, and environmental survival at the dawn of its independence. When the U.S. rides to the rescue, love, hate, and good intentions gone awry muddy the waters.
What's an I-Matang, you ask? Terry's definition:
I-Matang (ee' mæ tang), n. the Gilbertese term for white people—the explorers, traders, merchants, pirates, vagabonds, blackbirders, seamen, yachties, and soldiers, plus the missionaries, British colonial officers, teachers, writers, researchers, consultants, diplomats, Peace Corps Volunteers, and other well-intentioned do-gooders who have set foot on these remote South Pacific Micronesian islands over the centuries.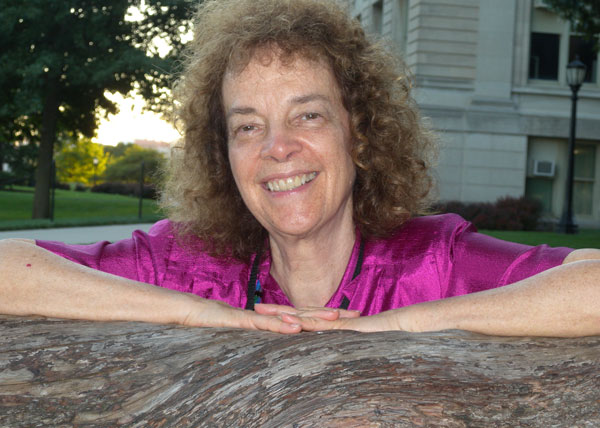 Meet Ann
When Colonel and Mrs. Garretson reluctantly delivered their only daughter, Ann, into the arms of her conscientious objector husband Terry in 1965, little did they realize how well they had groomed her, with grace and grit, to surf her life's wildest adventures –
…to snorkel World War II shipwrecks in Guadalcanal's Iron Bottom Sound with U.S. Sen. John Glenn…
…to drive a Congressional staffer safely through a Guadalcanal river so deep that water flowed across the hood of her Suzuki jeep…
…to host, as a Peace Corps Country Director, the U.S. Government's delegation to independence ceremonies of two Pacific nations, the Solomon Islands and Kiribati…
…to bed down on the floor of a Chin village home in the Myanmar highlands…
…to run for Mayor of a Colorado community fractured by ethnic divisions (she lost by 42 votes)…
…to offer tributes to the goddess of Marakei Island in Kiribati…
…to round up a contrary cow in Montana prior to conducting an interview on a Superfund site…
…to assist the U.S. Army with public communications and involvement as it tested its Ballistic Missile Defense system off the coast of Kauai…
…to trek across the steppes of Patagonia…
…to track down and rendezvous with—fifty years later—a former French lieutenant who guarded the Czech-German border with her brother and her former boyfriend during the Cold War…
…to teach high school journalism to students along the very shores Douglas MacArthur strode at Leyte Gulf to liberate the Philippines when he kept his promise, "I shall return"…
…to witness the reinvention of the wheel on a South Pacific island so remote that it had no motorized or mechanical land transport and no beasts of burden…
…to hitchhike solo with a pair of German butchers across their homeland…
…and to thrive in the male-dominated world of nuclear waste disposal and Superfund cleanups of chemical and radioactive materials as a public participation specialist and technical writer.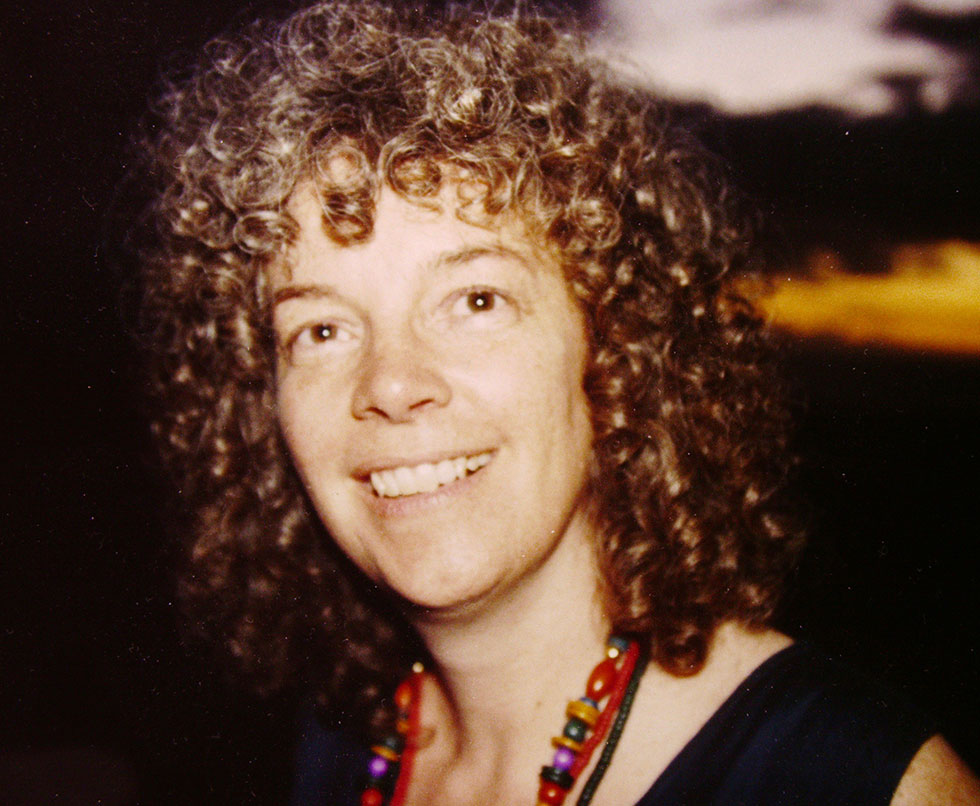 She has also been the partner, soul mate, editor, and chief wrangler of Terry Marshall since 1965. Two children, daughter Leslie and son Shawn, popped up along the byways of their adventures to join the fun.
Nowadays, Terry and Ann are telling their story of the Sixties in their memoir, A Rendezvous to Remember, the true story of a soldier, a pacifist, and the woman who loved them both. A Rendezvous to Remember is Ann's first foray into creative non-fiction.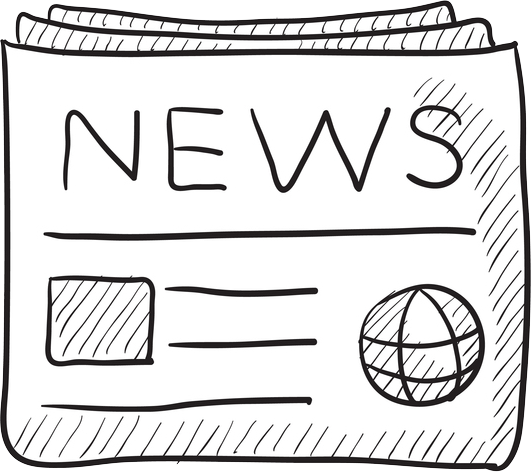 Sign Up for News Flashes
Please keep in touch! And to be notified for events around A Rendezvous to Remember and other news from us, please sign up. Our promise? We won't sell your address to anyone or clutter up your inbox with junk.