For the past year, we've been worried mostly about Covid-19.
We still are, but of late, though, it's news from Myanmar that alarms us. The protests continue. The deaths mount. The regime seems bent on crushing the dissenters and ruling the country with an iron fist. Democracy and the rule of law are not on their agenda.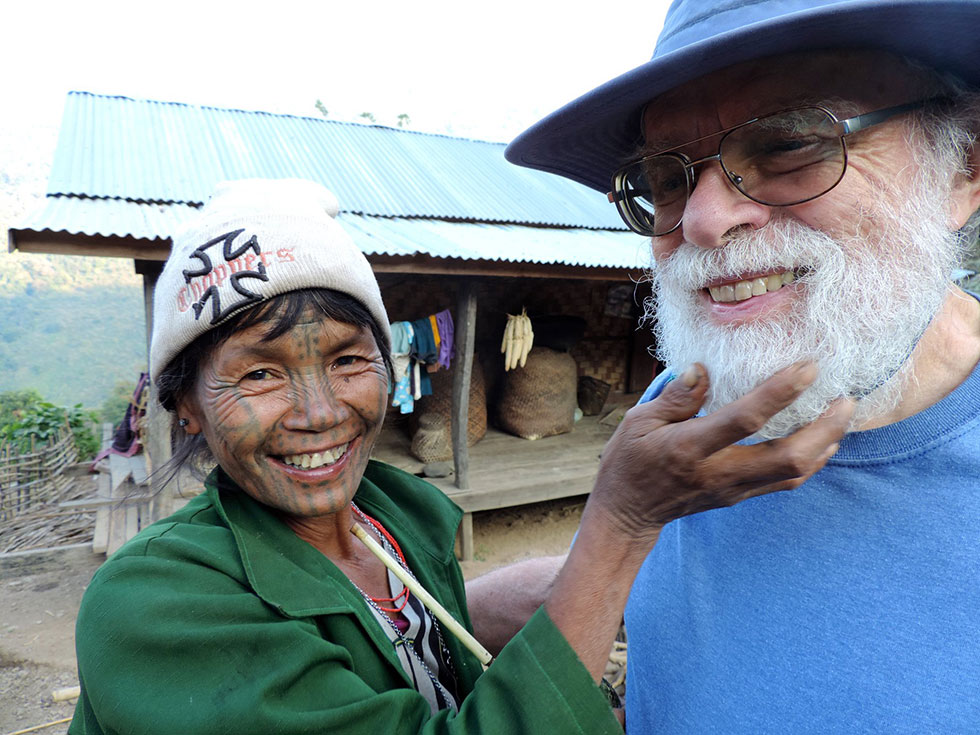 It's not merely the numbers that concern us. It's the fate of people we've met, men and women who have touched our lives—these for example:
The charming K'cho woman from Lo-Peh village in the Chin highlands who stroked Terry's beard in admiration . . .
The monk at the Shwedagon Pagoda who charmed us both into spending a morning practicing English with his adult education class . . .
The teenager who painstakingly shepherded us over a precarious, lopsided footbridge across a deep, rocky ravine—despite his own palpable fear that it was far too dangerous for any of us . . .
The girl in Yangon who shyly asked us to take her photo with Annie . . .
The rugged guide who led us down the mountainside: As we descended, he took Annie by the hand and she taught him, "I Am a Happy Wanderer"—and he taught her a likely Chin equivalent.
We don't know any of these folks by name . . . but they're friends of the heart. We worry about them. Are they, too, caught up in the protests? Are they among those shot or gassed or spirited off to a dungeon by thugs in uniform? In the US, we hear only the numbers—not the names, not the lives altered forever . . . or lost.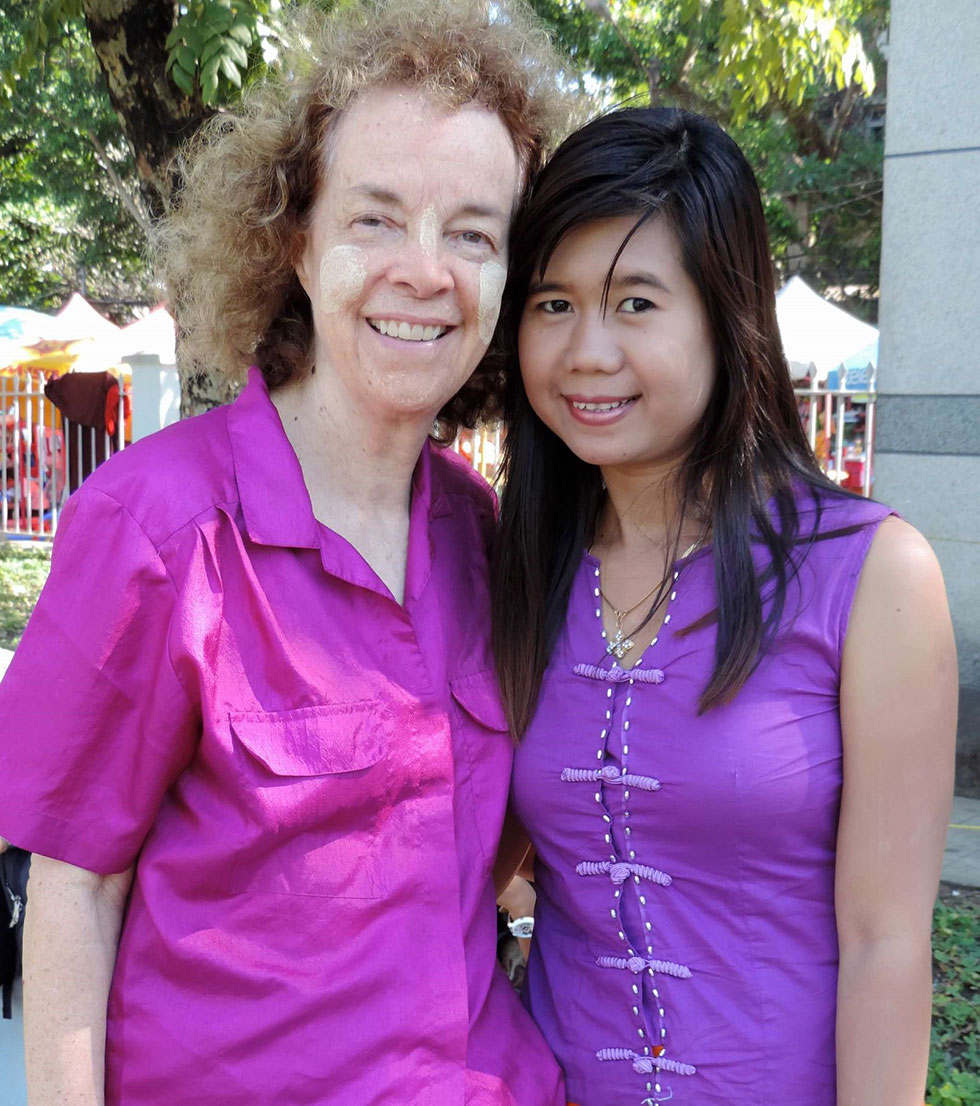 Our fear stems from Myanmar's history, the fact that those in power can be ruthless.
Example: Today's continuing Burmese genocide of the Rohingya—women raped, men slaughtered, entire villages burned to the ground, hundreds of thousands of men, women, and children fleeing to Bangladesh.
Example: The long shadow of ancient history. In 1787, the Burmese army laid siege to Ayutthaya in what was then Siam (Thailand). Ayutthaya was a city of one million people (1,000,000!)—when America's largest city was Philadelphia, population 40,000. Situated inside the confluence of three rivers, Ayutthaya was the trading center for eastern Asia. The Burmese army surrounded the city and burned it to the ground! Imagine the death toll!
We're distraught with thoughts of the people of Myanmar. We appeal for the return of sanity and humanity.