The Ford Falcon vs. the Corvette Sting Ray 
Ann,  A Rendezvous to Remember, from various chapters, Boulder, Colorado,1960-64; Europe, Summer of 1964
Do you have any fond memories of old cars? Have you noticed how an old car can trigger memories, good and bad?
Take Terry's 1960 Ford Falcon.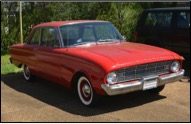 A collage of memories cruises past: On a whim, one Saturday in 1963, Terry and I load up his Falcon after he cajoles me into a crisp fall camping trip by a beaver dam on the James Creek above Boulder. The wind in the pines whispers in my ears, while the juice of a campfire-grilled hamburger dribbles down my chin.
Now it's Sunday, and we're pilling into the Falcon for a ritual trip to McDonald's for 15-cent hamburgers and 10-cent fries, when the dorm cafeterias are closed. The burger is a pale imitation of the James Creek fare, but oh, our conversations about politics, our classes, and our aspirations more than compensate.
But Wait—A Fond Memory of Another Old Car Zips into View
It's the summer of 1964. Oh, my. I'm buzzing around Germany—by myself—as I learn to drive my West Point boyfriend's racy 1963 Corvette.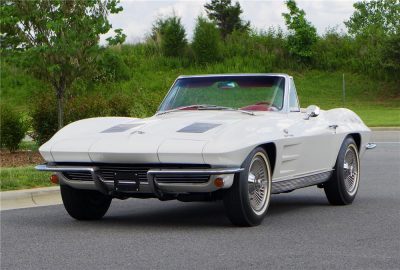 Then, two weeks later, my boyfriend Jack and I are careening through Europe together, camping in pastoral Germany, soaking up history in Paris, sunning ourselves at Saint-Tropez, exploring the Italian countryside.
The Sting Ray turns heads and engenders comments all the way. Memories so unforgettable I've captured them all in A Rendezvous to Remember, even that shame-engendering night I backed the Sting Ray into a ditch. NOT something I would recommend.
Some fond memories of old cars are NOT all that "fond"!