What a year! The Coronavirus forges ahead, and the anti-mask/anti-vaccine forces rally in the streets and at local school board meetings. Congressmen glare across the Democratic-Republican chasm like combatants in the Western Front trenches. We teeter on the verge of letting the United States fault on its debts for the first time in history. And the pundits continue unabated.
We need a break.
Here's one—let's celebrate the anniversary of a nearly forgotten event that comes up this week: Thursday, October 14, 1960. During that week 61 years ago, we were consumed by a hard-fought presidential campaign: Kennedy v. Nixon.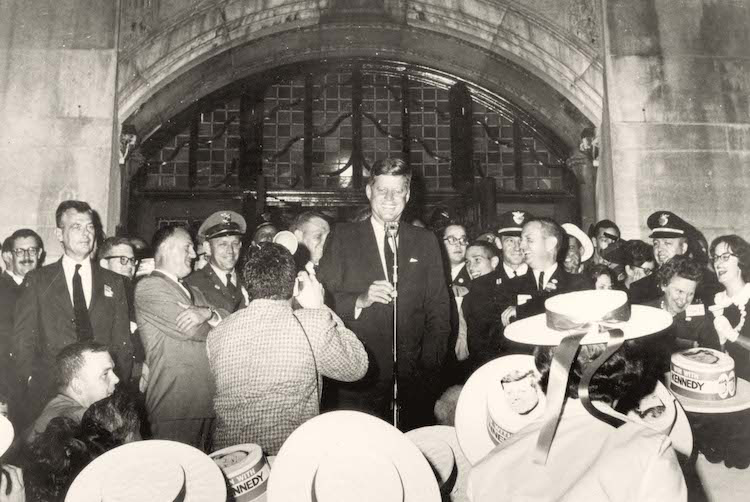 That day, after campaigning tirelessly since dawn, JFK flew into Ann Arbor for a rally at the University of Michigan. He was late. It was 2 a.m. But 10,000 students remained on hand to greet him—yes, TEN THOUSAND! His short speech challenged those present "to contribute part of your life to this country."
He took that challenge a step further at his inauguration: "Ask not what your country can do for you, ask what you can do for your country."
And he cemented it into action 38 days later on March 1, 1961 with an executive order creating the US Peace Corps. This wasn't empty talk. He meant business. By late August, the first volunteers were on their way to Ghana and Tanzania. Since then, more than 240,000 volunteers have served in 142 countries.
Today, no Peace Corps volunteers are serving overseas. To protect them from COVID-19, the Peace Corps evacuated all 6,982 volunteers in February and March and brought them home.
Despite the hasty (but well-executed) exit, the Peace Corps lives on. There's staff in the Washington D.C. headquarters. The Biden budget sets aside $410.5 million for Fiscal Year 2022.
The agency says it will send Volunteers to Belize in 2022. We've got our fingers crossed. Hopefully, the agency will begin to climb back in the months to come.
For us—for Ann and me—we celebrate October 14 because those seeds JFK planted that night 61 years ago in Michigan took root and changed our lives.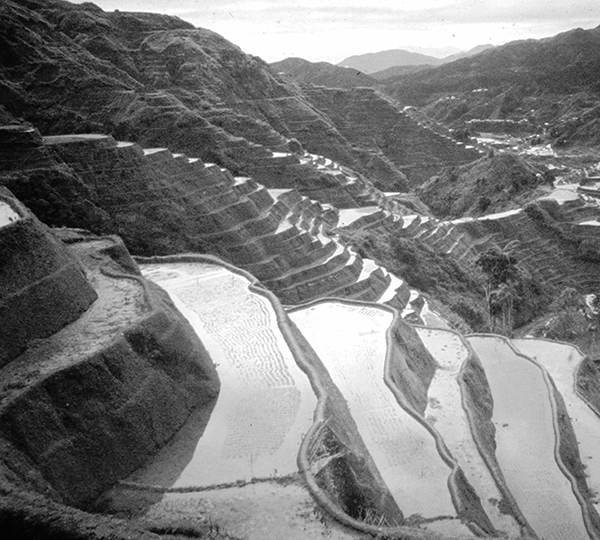 We joined the Peace Corps three months after our marriage in 1965, and spent two years in the Philippines. It set us on a path of international travel—from our "home" in Tacloban City, Leyte, to the incredible hand-carved Banaue rice terraces in the north to the shimmering sands of Zamboanga in the south.
Beyond our teaching assignments, we spent one summer "vacation" in Manila writing curriculum for the nation's vocational schools and another one traveling then-remote Samar island, scouting out assignments for future volunteers. Throughout our service, we made friends and learned to see the world through different eyes.
We spent six weeks traveling back to the US after our tour ended: through Hong Kong, Taipei, Seoul, and up Japan from Fukuoka to Hiroshima, Osaka, Kyoto, and Tokyo.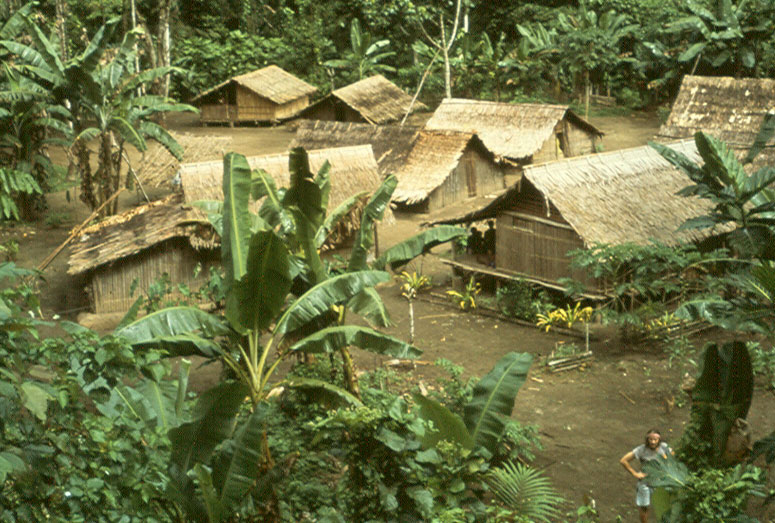 Years later, Ann and I were fortunate enough to live and work for three years on Guadalcanal in the Solomon Islands as country co-directors for Peace Corps programs in the Solomons, Kiribati, and Tuvalu. Not "pilot and co-pilot," but co-directors, equal in status and responsibility, working side by side.
We traveled throughout the islands: By seaplane, Piper Cub, copra boat, motorized canoe, truck bed, Suzuki jeep, and on foot to villages high in the jungles of Malaita, Rendova, Kolombangara, and Guadalcanal. We slept in thatch huts on betelnut slats and on dirt floors, and some nights, both of us squeezed together in a sagging single mattress.
Our work took us to Tarawa, Betio, Marakei, Butaritari, Abemama, Funafuti, and dozens of islands and atolls in the central Pacific that we hadn't known existed.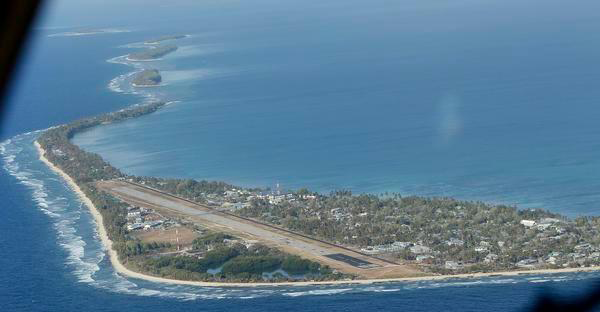 In addition, our official Peace Corps business took us to Nauru, Fiji, Papua New Guinea, the Marshall Islands; Canberra and Sydney, Australia; Chiang Mai and Bangkok, Thailand; Kuala Lumpur; and, believe it or not, Casablanca and Marrakech, Morocco.
The Peace Corps opened the world to us. As soon as we're comfortable with flying again—travel will resume its role in enriching our lives.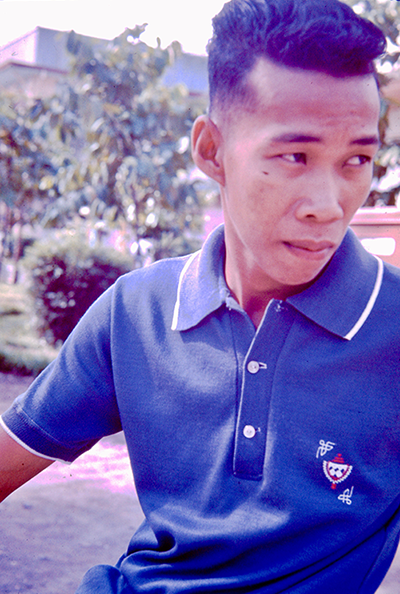 We've been to exotic places, yes—many others since our Peace Corps days—but the best gift the Peace Corps gave us was to open our lives to people who aren't like us, who don't think like us, or "look like us."
We've met so many talented, engaging, fascinating people in the places we lived and the places we've visited—and in Washington, DC, as well as overseas. (After the Solomons, I spent two years in Peace Corps headquarters.) I discovered that those "Washington bureaucrats" are among the hardest working, brightest, most talented, most dedicated co-workers I've ever met. That's the Peace Corps.
Those memories and those friendships are the lasting impact of the Peace Corps. That's why we honor JFK's extra effort in Michigan that night in 1960. Join us in spirit Thursday night: tip a glass and toast a remarkable organization.—Terry