We like to play a mental game we call "Where was I when . . ."
Last week the game took us back to August of 1945 when our fathers were off at war: Terry's dad somewhere near Munich in Germany, and my dad on Guam.
That week, my 3-year-old self and my cousins were romping through the hills of Cloudcroft, New Mexico. Terry, nearly 4, his mother, and a passel of cousins were living with his grandparents in Anacortes, Washington. Great times for pre-school kids; tough times for our parents—dads gone to war; lonely moms raising kids amid the chaos of modest houses not designed for multi-family living.
Last week, the mental game took a picturesque twist when we rediscovered a 20-page booklet of photos published by the Guam Air Depot shortly after the end of the war.
My father, Col. Ralph B. Garretson, Sr., was Chief of the Supply Division at the Guam Air Depot from December 17, 1944 to August 10, 1945. Seventy-six years ago last week, he wound up his service on Guam, soon to depart for Honolulu, then on to Wright Air Force base in Ohio.
My dad wasn't dodging bullets and bombs on Guam. He was in charge of making sure the "air corps tactical units" on the front lines in the Pacific got the supplies they needed to carry on the war.
When we talk about handling supplies, the accompanying photo tells it all—imagine organizing, keeping track of, and distributing such a mountain of supplies . . . without computers.
He apparently did a bang-up job on Guam: He was awarded an "Award of Legion of Merit" for his work. The commendation says: "For exceptionally meritorious conduct in the performance of outstanding services.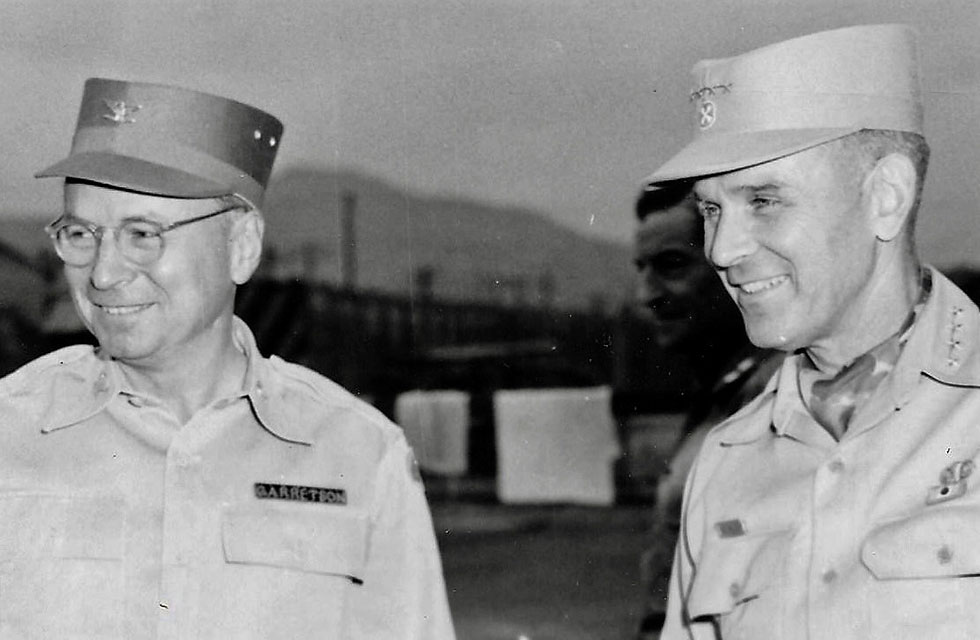 "As Chief of the Supply Division, Guam Air Depot, Colonel Garretson, despite inadequate operating equipment and properly trained personnel, organized and performed outstanding service by providing under adverse circumstances supplies for air corps tactical units.
"His outstanding qualities of leadership, perseverance under unusually difficult conditions, zeal to accomplish in the shortest possible time an assignment of tremendous importance to the mission of the Army Air Forces in the Mariana Area, have made him of inestimable value to this command and the tactical organizations it serves."
That was a long time ago. But not too long to remember and to give thanks. We haven't forgotten.
More of my memories of my dad at http://terryannmarshall.com/military-man/. –Ann